At Trail Animal Hospital, we are committed to meet all of your pet's healthcare needs. Our state of the art facility provides a warm, safe and welcoming environment in which we offer a wide range of comprehensive veterinary services. Our highly skilled, compassionate veterinarians and staff are dedicated to providing each and every patient with the quality care and individualized attention they deserve. Our goal is to help your pet enjoy a long, happy and healthy life.
The services provided at Trail Animal Hospital include:
Vaccinations using the most advanced vaccine technology available
Dentistry
Boarding
Laboratory
Radiography
Ultrasound
Soft Tissue and Orthopedic Surgery
Pharmacy In-House and Online
Food home Delivery
End of Life and at Home Euthanasia
Weight Management
Behavioral Counseling
Dermatology
Vaccines:
Not all vaccines are created equal. At Trail Animal Hospital, we are committed to providing your pet safe and effective protection with the most advanced vaccine technology available. Our Canine Vaccines are the safest available and have the longest duration of immunity. We use nonadjuvant recombinant vaccines when available. Recombinant technology provides excellent protection and freedom from the risks associated with other vaccines. When adjuvants are required such as canine rabies vaccine,we use only thimerosol free adjuvants.
Dentistry:
Imagine what would happen if you didn't care for your teeth regularly. The same basics of dental care also apply to your pet's teeth. Pets with periodontal disease are vulnerable to pain, bad breath and tooth loss. The chronic infections found in the mouth of pets with periodontal disease can spread to the heart, liver, lungs, and kidney where they can do even more damage. Healthy teeth and gums are the cornerstone of your pet's overall health. We offer a wide range of veterinary dental services including ultrasonic cleaning and polishing. Dental packages start at $245. Schedule a complimentaty technician dental assessment today!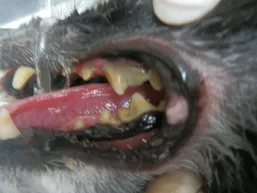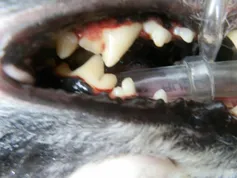 Boarding:
Our brand new state of the art boarding facility will delight both you and your pet. We offer a choice of 4'x6 or 3'x4' bedrooms with tempered glass fronts. Our pet vacationers enjoy a loving, bright, and stimulating environment. Parents will receive a text message with your pet's picture and a report card at the end of their stay. Kong like treats are given at bedtime. Your pet will be cared for by one of our trained veterinary technicians. Cats have views of our digital fishtank from their three story cat condos. We welcome you to come by for a tour of our facility.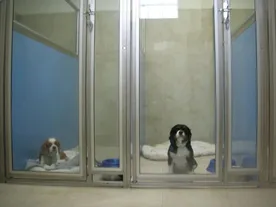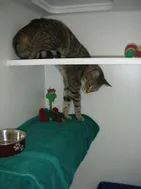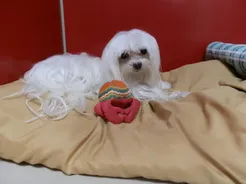 Laboratory
Our In-House Laboratory allows us to perform many types of tests that are needed for you pets care, including; Complete Blood Counts, Chemistries, Pancreatitis testing, Urine tests, cytology, blood parasite tests, fecal examinations and more. We can quickly get an accurate picture of your pet's condition and discuss with you your treatment options and outcomes. In addition, we offer wellness testing packages. These are affordable tests that are performed as part of your pets routine health examinations before any symptoms are displayed and when treatment usually has the best outcomes. We also utilize an outside laboratory that provides us with quick results for a wide variety of diseases.
Advance Imaging: Digital Radiology, Ultrasound and CT
Soft Tissue Surgery and Orthopedic Surgery:
At Trail Animal Hospital, we perform a wide range of surgical procedures. We use the safest anesthesia available tailored to your pets unique needs. Our staff of compassionate, caring professionals will monitor your pet before, during and after surgery and will take exceptional care to ensure a safe and complete recovery. We use state of the art monitoring equipment and closely monitor your pet's heart, breathing, oxygenation, blood pressure and temperature. All patients under general anesthesia have an IV catheter and IV fluids to best maintain proper blood pressure and for a better recovery. focus on patient safety, pain management, and employing the most current surgical practices is designed to exceed your expectations and put your concerns to rest. For complex orthopedic repairs requiring implants, we have veterinarians trained in advanced surgical procedures available as well.
End of Life and At Home Euthanasia
We will be here for you to help you throughout your pets life. You will not be alone in determining what is best for your terminally ill or elderly pet. We will help your family come to a carefully considered decision. The euthanasia procedure can be done in a quiet setting at our hospital or we also offer at home euthanasia for your pet to pass in a familiar environment.
In-House Pharmacy and Online Pharmacy/Food Home Delivery
Our Pharmacy is full service and routinely stocked as to provide quick treatment for any of your pets needs. We have the ability to have medications compounded fi necessary. Our online pharmacy offers convenience (no rx necessary) and cost saving when compared to other online pharmacies. Don't hassle carrying your pets food anymore, we have the best pricing and free shipping on all major diets. Our commitment to you is to provide all of our pharmacy and retail items at the most competitive prices.